"Final Encore I" was an installation group show (curated by Sogol & Joubeen) about honoring a house that was going to be demolished very soon after and what we had to do in order to record the end of the existence of the house and opening its doors on Tehraners for the last time. This show was held in the house itself. The house was built in the north of Tehran in the mid-1950s. The house owner's obsessions remind us greatly of Horace Walpole's.
We know Sir Horace Walpole more for his obsession with gothic than as an 18th century diplomat. The man that changed his house, Strawberryhill in to a gothic castle, because of his enthusiasm and then wrote a novel that today we know it as the origin of the gothic style. Both Strawberry residence and the "castle of Otranto" novel were images of a kind of obsession with a period of time, forgotten long ago with the discovery of light in the renascence architecture and later by Baroque. Perhaps if Walpole wasn't affected by the new disease of Pirkarsk the events of the night of 16th may 1816 had never caused the writing of Frankenstein.
Anyway it was what history wanted that one of the world's greatest, most popular novels would be born. And the undead monster of Mary Shelley remained popular and mysterious for centuries. Meanwhile everyone looked back to find the secrets of the hidden gothic age. Until the end of 19th century that
Bram Stoker transformed the 3rd welsh prince into the immortal count Dracula to make the undead an image of our everlasting fear of death. It was in 20th century that human understood that all of the undead with their different shapes are created for the new kind of media. We have travelled a long way from the 1930s that Frankenstein, Dracula and the mummy scared the audience in cinemas that we even thought that these scary possessed undead are un our feared mind and perhaps beyond that they wouldn't be possessed but they can even be innocent.
From the middle of the 1960s there were no longer the undead that we feared but it was ourselves that became evil while the time rapidly lost its virtues. And now if someone troubles one's self to watch James Will's Frankenstein again, one will see a lonely man, victim of our shortsightness.
This house is not the castle of Otranto nor are these objects fearsome undead; this house was our home, and home of others that lived in it for years, and these objects were their crafts of living. The result of their existence remains in the house and these objects each one keep a piece of life inside them. The objects and living instruments of the family are left in the space like corpses. We invite some artists to create artworks by selecting an object or space from the house and pondering on this question; is there a way for re-existence of these objects in the contemporary life?
THE SPACE OF THE HOUSE MUCH LIKE STAGE
This idea is inspired by the British author's literary piece; Merry Shelly's Frankenstein or the modern Prometheus. It is the story of a young scientist who creates a creature by sticking together the pieces of dead bodies; a creature similar to a human but with larger scales. But through this deconstruction a new identity is revealed. 
This creature however, lacks the attitudes his creator seeks.
The space of the house is a stage. And the artists much like Dr. Frankenstein create a piece that lacks the original identity and function.
Although the original idea of this exhibition was from these objects of the old house, but it would have never occurred without the presence of the artists and their view to this house and the life restored in it for years.This house will soon be pulled down, with all its memories. But art will remain, to stay an image of the life this house witnessed. Therefore we have special thanks to Ali Jamshidi, Wahed Khakdan, Kimia Rahgozar, Dariush Saeedi, Reza Sharifi, Namdar Shirazian, Amir Nasr Kamgooyan,Miriam Quiel,Mad,Omid Masoumi and negar fadaee, Alireza Masoumi, Noir groupe (Mina Bozorgmehr and Hadi kamalimoghadam) and Hafez Rouhani.
Curator's note
ARTWORKS IN THE HOUSE SPACES
"There's a lady who's sure
All that glitters is gold
And she's buying a stairway to Heaven".
This is the opening verse to Stairway to Heaven encouraging all optimist and happy youths to bravely keep on dreaming so that their stairways lead them to heaven indeed.It is said that artists are dreamers. It seems that they are still connected to the pleasant essence of imagination and fantasy. The essence represents hope and also has the power to keep everything which we would lose easily over time, and would pay the price for it. Art may be the last effort – and maybe a wasteful one – to help us to defeat time equipped with dreams and imagination; it also helps us to make our loss live forever, though in our minds and memories.
FROM THE PAIN WE SUFFER FROM
None of the schools of art has reminded us that we suffer of necessity. It was not useless that from Albrecht Durer to Emil Nolde and Kathe- Kollwitz, all were great gravure makers; because which art is there that can show us the pain as naked and fierce as gravure and also it was not useless when it seems that Germans have scratched our souls with their pens, to be the herald of what historians called expressionism.
Now that it seems that the world of art looks darker than ever to the future of human being, even we have been erased from the world that slowly gets rusted and rotten.
Years have passed since I last saw a stamp on a letter.Since the moment the mails became emails, stamps changed into a printed sign on envelopes.However when I receive a letter from a friend long parted I still feel delighted that someone has done more than just a line of jolly comments below an image on facebook or an email in my inbox. Someone has remembered me more so as to take the diminishing trouble of writing and just spludged a piece of paper for me.
We often remember letters from the stamps, and sometimes if you have a box of old ones you look at the stamps and recall the contents. That is when perhaps you review them in solitude or just try to lose the memory.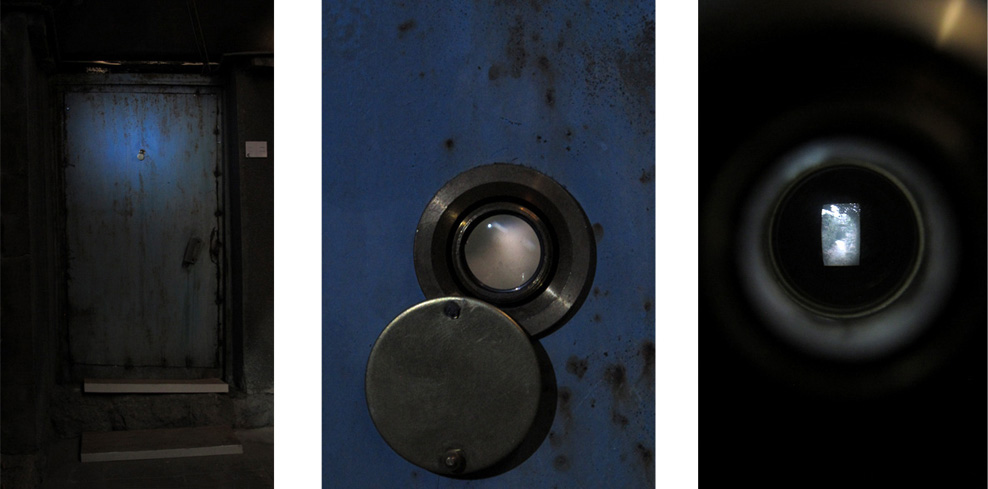 In the tale of the Old Testament when eve ate the apple from the forbidden tree, or when she took the grain in the Quran tale, we got exiled from the Garden of Eden to wonder on Earth with the hope of the day when god would fulfill his promise to take us back to his side. And thus we built gardens to find peace from the regret of the banishment. From the hanging gardens of Babylon to Afifabad garden of Shiraz, from Versailles to garden of Shazedeh. Elevated with the lord's promise we live with the regret of the first sin.
Then disappointed from this distress, we began to destroy the gardens to forget the first sin and to hopelessly give up his promise? But did we give up?!
RECKLESS, FRANCK, UNFORGIVEN
Street art is not a choice but an incident. It's a favor that suddenly grows in a corner of a massive city and maybe it's because of this that not only it has no intention of having harmony but also it is reckless and often scoffs all that you haven't seen or did not want to see to your face in a pitiable manner.Street art uses primary tools because of its bluntness and it's not limited by beauty. It's an aspect of the unmerciful city or the darkness of our hearts, all of it.
City art cries and that's why we cannot ignore it, because it speaks in our own language and unlike its ancestors not only it doesn't speak with signs or allegory but it speaks reckless, frank and unforgiving.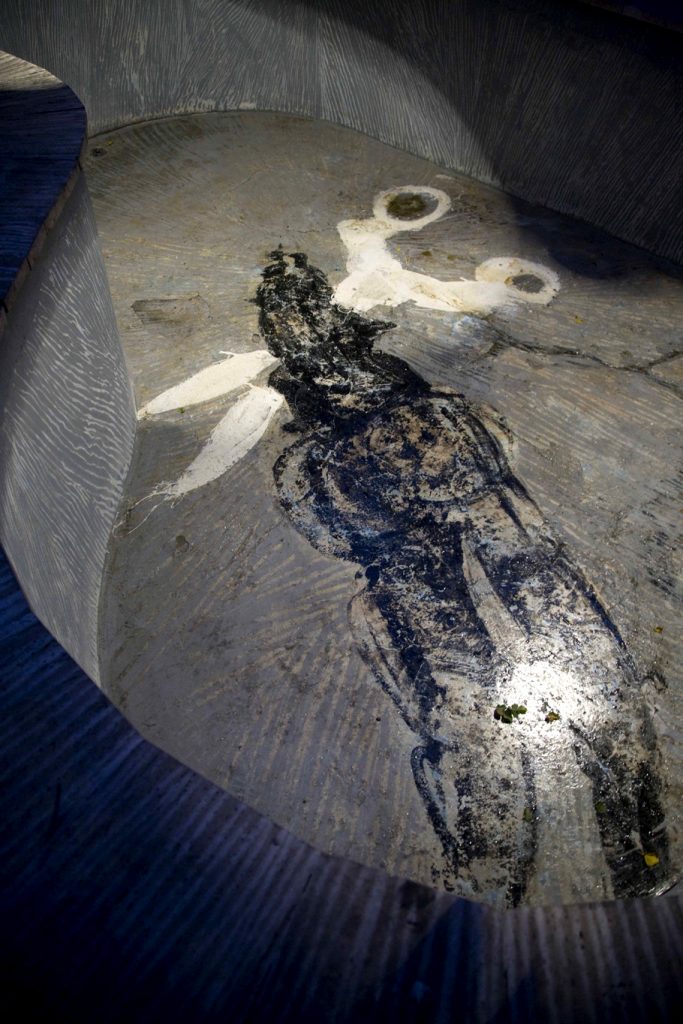 THE BURDEN OF DREADFUL EXISTENCE
You can still think of art even if the starting point is the end, a black hole, as Mr. Halkings describes our existence.Isn't each destruction, even each day, a travel towards death, another step closer to the end, to a grave that even light cannot escape it. Or with another view, even light, the first creation of god has no place inside it.Perhaps we are going back to the beginning, to the starting point, to our beginning. To a hole on the surface that swallows us unmercifully, pulls us inside.
Even if life is as dark as this, we have no other way but to go through it until the end. Perhaps this is the burden of dreadful existence.
Zoroastrians believed that corpses are unclean so they used to abandon their dead in the Tower of Silence in order to avoid maculating the holy soil. But then our beliefs changed. We believed that we were made of earth and we should return to the earth. So, since then, we have been sending our dead back to where they come from; to the earth. From this point, perhaps burying dead humans has become a ritual for their living fellowmen. Funerals have made people get together to remember the fact that they all came from this earth.
The Abyss is a ritual for those who left behind. As the dead person is still alive and watching those who gather around his grave, those who come to witness that he sets off his journey to his origin, those who are watching, hope this would help them to bear the agony of losing him.
AN OLD HERITAGE FOR ALL AGES
How soon Eugene Atget found out that with the device he had in hand he could save an era, and lives. What is left for us from old Paris is glasses of Atget, that he recorded and left for us from a city transforming in its osmanisition period.
Therefore photography too the everlasting burden off the shoulders of the painters to record and save the modern world.
Photography is sometimes like an exhumation from the world of the dead, anything mortal stays safe in the frames even if we don't want them there, even if we don't want to see them, even if only empty frames stay from an image we will always remember Mr.Atget and the heritage he left for us.
Modern architects called house a machine to live in, perhaps this is the reason that they left out what they thought to be pleonasm and extra. Instead they built cubes and building complexes, just and only just to live in. however even these machines have souls. Just like two centuries ago when Dr. Frankenstein breathed life into his creation, so the monster would feel what it is to tolerate the burden of living.
Therefore we can give each house a soul, that it would breathe even without its residents, and would tolerate death, would tolerate mort, would tolerate destruction.
And thus it's not absurd that often we miss our home.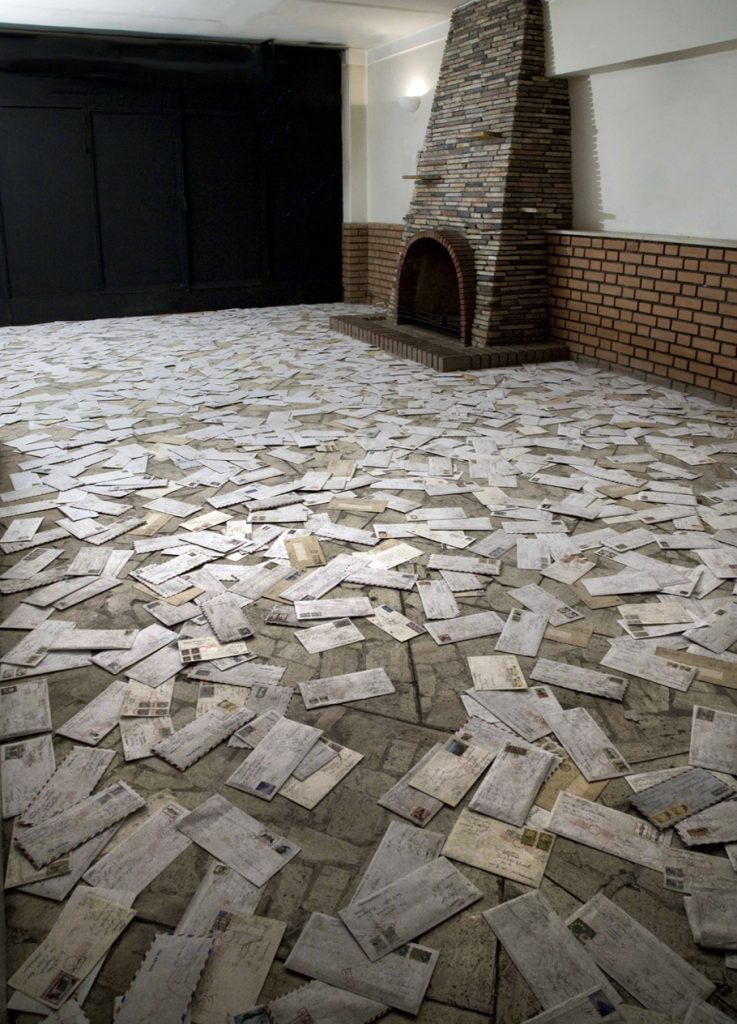 Memories are all Wahed Khakdan has pictured, sometimes even as an obsession. From the wooden colt to even an empty frame on a wall, from a suitcase fool of rubble to a bed sheet, crumpled abandoned in a corner.Memories get dusted, get rusted, get denied, get forgotten…! Over all these years Wahed Khakdan has made us recall our memories by his images, much more alive than reality.
He has made us see their rust, their dust, their denial, because we know even if we crush our memories, sweet or bitter, detested or beloved, beautiful or ugly, they will stay with us, very much alive.
Inviting ghosts to this world (if there is another one) wouldn't demand an old witchy woman with broom-like white hair, and eyes even whiter than that. There would be no need for a glass or an alphabet table either. You should only try to see them through your heart. You should just move smoothly through their place. You should just live whatever your heart receives, right in front of the others' eyes. You should be Mina and Hadi, who on the last day of the exhibition, invited the ghosts of the former inhabitants to their home for the last performance.
According to Islamic narrations, White death is a death caused by sickness and red death is a martyrdom. Even though the color red is usually linked to death and represents the inevitable state of not existing, it also associates with the glory of immortality. Immortality is the notion that an artist dreams of, so he wants to bypass mortality with his creations and to leave his mark until eternity.
This refrigerator is one of the objects left behind from this house, a tangible representation of the good old days, a reminder of the time when the house was full of joys and full of people who perhaps were happy. But in the last days with its red death, the refrigerator shows us how short the happiness and joy could be.
TO THE COPERNICUS REVOLUTION
Human had discovered one of the most incredible geometrical shapes, years before Galileo came out of the inquisitional courtroom and freely stamped his feet to the ground. "Swear to God that you spin."
The earth was round long before the Copernicus revolution, so was the sky. Therefore, circle became the ever lasting image of life. And out mother, our square mother Earth had her eyes fixed on our round father sky.
Although many astrologers risked their life to prove that the Earth is round, all this time somewhere inside we knew that the Earth, our shelter has always been circular; as the humble creators of Stonehenge deeply believed.
You can even speak with derision of nostalgia and the sorrow of estrangement and look at them in a more joyful way.
Perhaps Mark Chagall had believed this way and had lived this way and had created this way and eased the bitter times of living as a poor minority of immigrants in Paris for himself, and for us who are observing his creations years after.
Sense of humor only needs a bit optimism or a little bitterness but beside everything it needs mordancy, so that you make a fine droll with your own dreams or somebody else's dream; to make a serious matter hard as stone for many, slightly softer for a glance and more joyful. This is a deed unbearably difficult and incredibly hard.